I arrived in London on August 27th to teach for Knit Nation, organized by Alice Yu and Cookie A.  What a well planned event it was!  It took place from the 29th to the 31st.  Extra days were built in so we teachers could get over the jet lag.  So thoughtful!
Alice and Cookie organized a textile tour for us teachers at the famed Victoria and Albert Museum on the 28th, followed by Tea at a hotel restaurant overlooking Kensington Gardens.  It was a spectacular day!
The docent showed us many woven objects, though very few hand knitted items.  Still it was well worth the visit.  This red hat was hand knitted during the Tudor era.  The docent explains it well in this short clip.  I would add that the law she speaks of was enacted to protect the hand knitting industry.
I was fascinated by cloth made of spun gold.  I really thought that spun gold was the stuff of fairy tales, but at one time, people actually knew how to do this and created incredible garments for the royalty.  The knowledge of this technique has been lost, and I felt fortunate to be able to see these pieces.  Here is an amazing dress of gold.
This tapestry was amazing…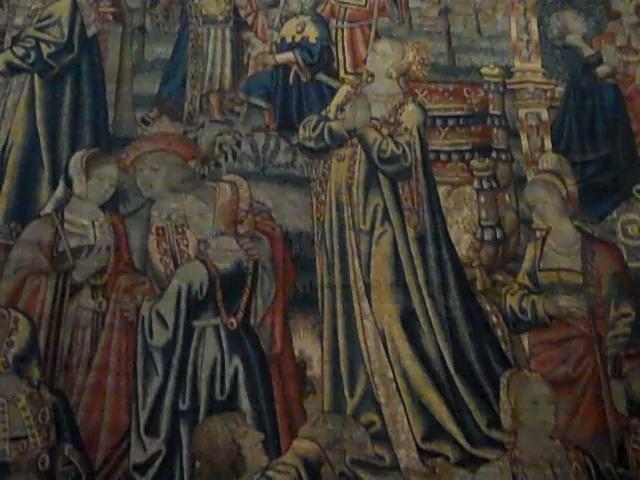 as was this incredible knitted baby dress, made of over one million stitches.  Note the medal of honor to the right of the dress.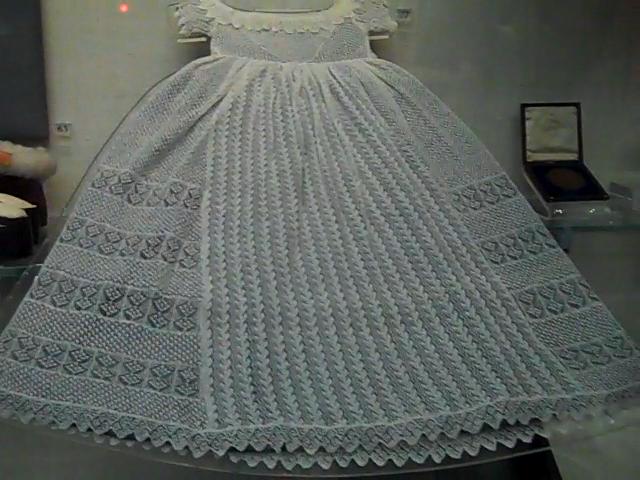 I wish I could show all the rugs and garments I saw!  There was a room of  fashions over more than a century.  Many were quite elegant and some were just silly.  I couldn't resist photographing the Bra Dress.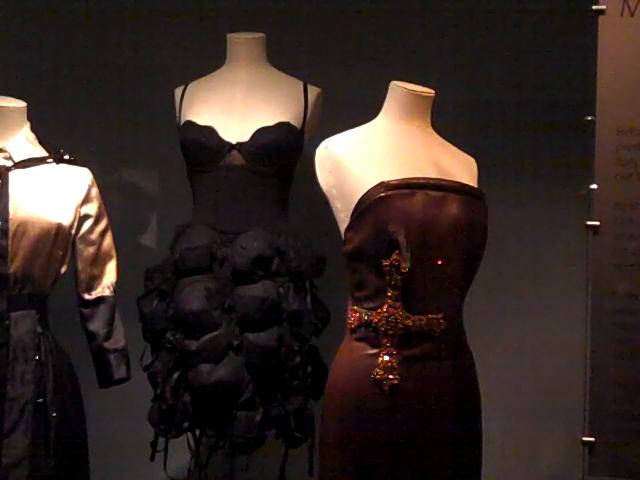 What will they think of next???
Next we walked to the hotel for tea.  It was a three hour affair and very enjoyable!  The scones were nestled in the napkin on top, and of course there was clotted cream…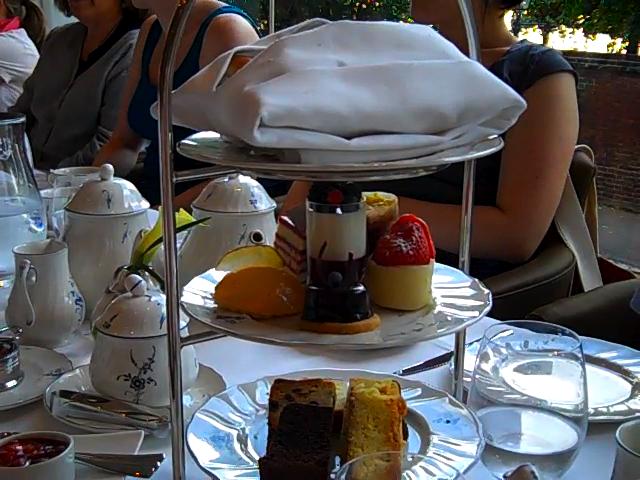 and tea, many different types!  It was so fun to see all the jolly little teapots on the table: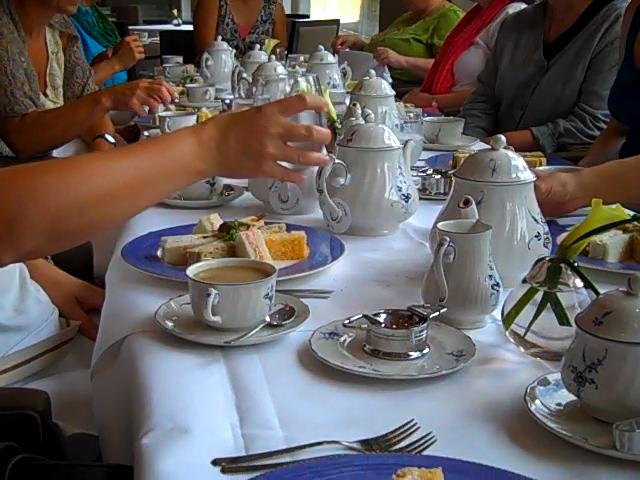 The next day classes began and I enjoyed all my students  immensely!  Here are their efforts in my Latvian Fingerless Mitts class.  All were wonderful!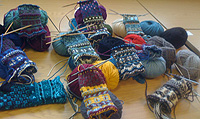 Knit Nation ended all too soon, but with a bang!  There was a Ravelry party on Saturday night.  Jess and Casey were there and it was a lot of fun.  This tired teacher didn't stay long though, as I heard the bed calling me.  I crawled in around 8:30 pm and dreamt about returning to London again.