I just put up a tutorial on You Tube on the Invisible Provisional Cast-on and it occurred to me that I could show the perfect application of this on my blog.  Too bad I had already sent the hat off to the publisher or I could have incorporated it into the video.
The purpose of a provisional cast-on is to knit in one direction on a piece, and then knit in the other direction.  Making a lined brim of a hat is the perfect example. I made this lining to increase the warmth around the ears and to hide the long floats on the brim.  (I chose to avoid weaving when I knit this hat but that issue is for another day…) I also made linings like these for the mitten cuffs in the set…see prior blog entry.
There are many types of provisional cast-ons.  I happen to like this one although at the cast-on edge, every other stitch is twisted and you have to re-orient them all to sit on the needle in the same way, so you don't get twisted stitches.  In my case, that means I want the right side of the stitch to be in front of the needle.
In the case of my Sunnhordaland Hat, I cast-on in yellow and red, being the waste yarn, and knitted for a few inches, made a picot edge to turn the fabric, and joined colors to knit the patterning.  Once the patterning of the brim was done, I was ready to join the yellow facing to the brim.  (One could also sew the live stitches of the hem to the live stitches of the brim, but knitting them together is way cooler and more knitterly.)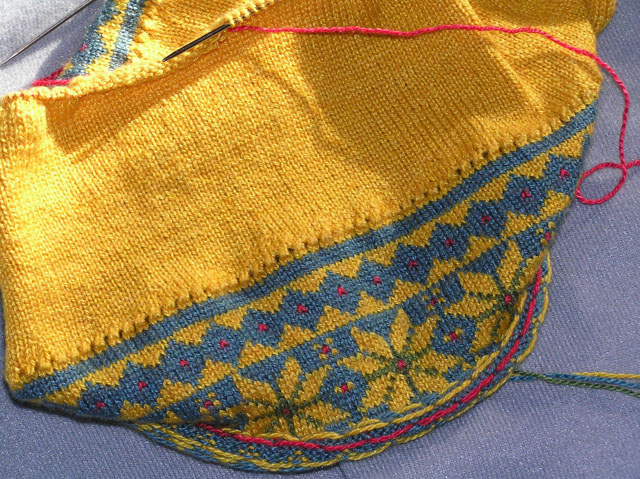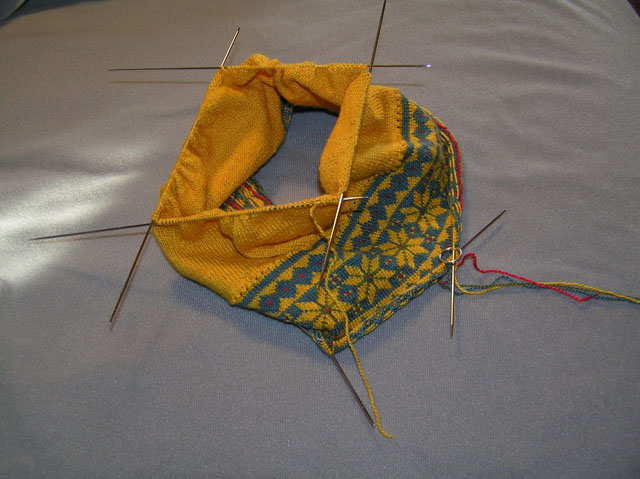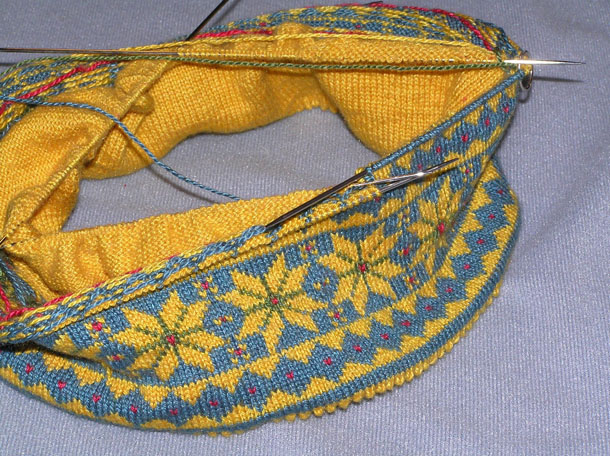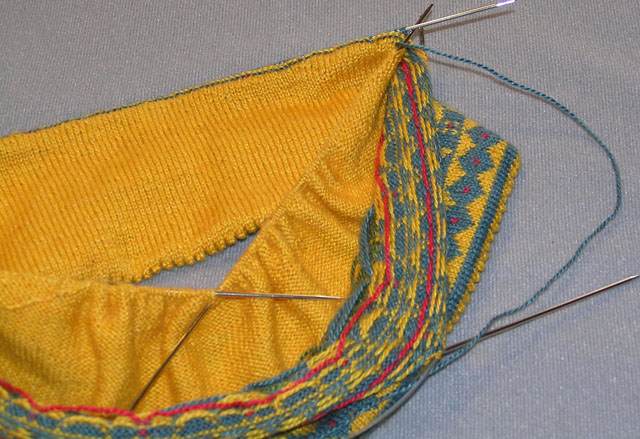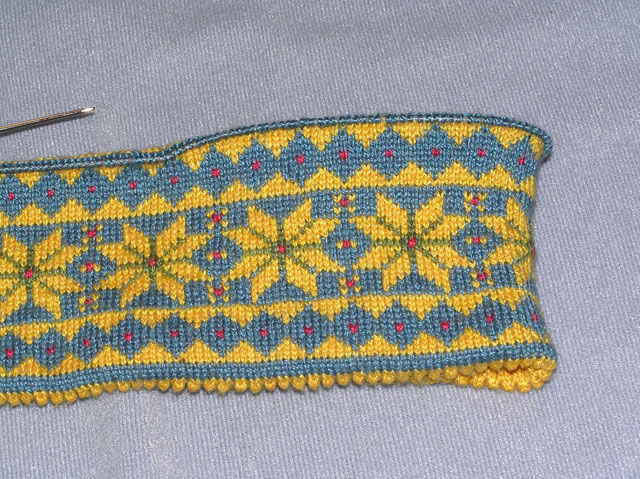 Very satisfying.  I have seen this method worked in designs in different books, but one thing never seems to be taken into account.  That is, the lining will get bunchy inside if it has the same number of stitches as the brim  The two fabrics won't lay together nicely.  The lining should have a smaller circumference than the outside brim.  So I cast on 10% fewer stitches for my linings than I will need for the outside fabric, increasing that 10% later on.  That means that when knitting the two fabrics together, every so many stitches (around every 10th stitch), an outside stitch will be worked without an accompanying lining stitch.
Here's a short clip of the Invisible Cast-On from my tutorial:
[wpvideo vpeIEGEa]