All the blogs are talking about it: Vogue Knitting LIVE !  I think Kristin Nicholas and Clara Parkes put it best, but I will put in my two cents. It has taken me until today to rest up from that amazing event in the heart of New York City. Last Friday, Saturday, and Sunday, 3000 knitters took part in classes taught by the top knitting instructors in the US (and some from abroad)!  Yes, 3000 students!  I don't know how many more came to the market.    It was a wonderful, well put-together show considering it was the first time.  Lots of knitters volunteered to help.  The Vogue staff was so easy to work with and helpful.  (Thanks so much you all!)
To begin with, I took the train down from Vermont on Thursday.  My friend Josie met me at Penn Station since I don't know the city and she made sure I got into my room at the hotel.  We went to dinner at a Latin place downtown.  (YUM!)  OH, the food in that city!  SO diverse.  I roomed with my good friend Gail who owns Cornwall Yarn Shop in Cornwall, NY and had a blast as always.  I enjoyed meeting my son, Jorn, for an early dinner on Friday. I never see enough of him, but I had to get back in time for the cocktail party that night.  It was fun to rub shoulders with all those knitters, but I never saw half the teachers there, which was a shame.  Just so many people and not enough time to circulate.
Saturday, I taught two classes.  The hotel had emptied out a floor of hotel rooms and put tables in for small classrooms.  It was a tight fit but we had a great time!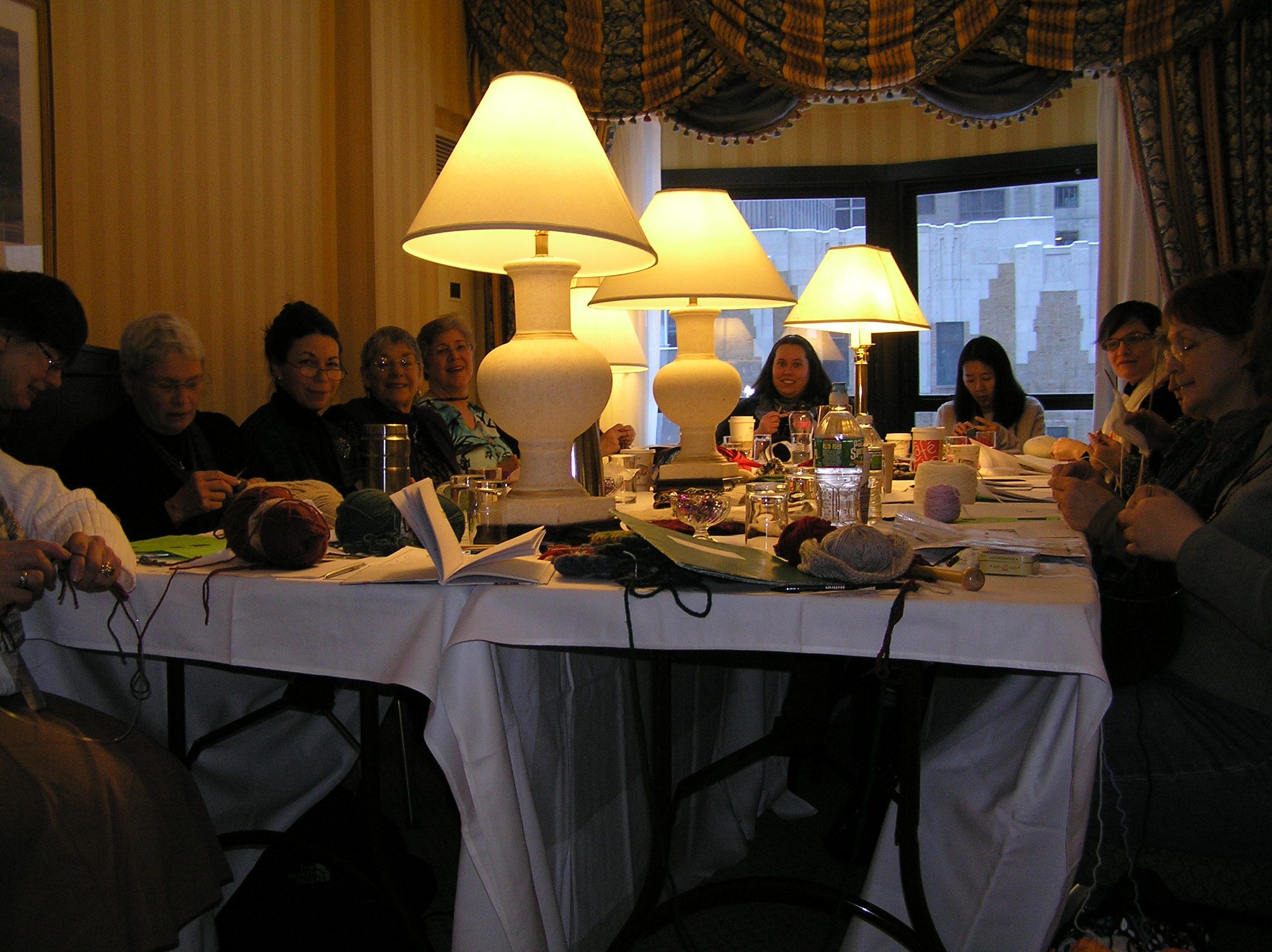 On Saturday night there was a banquet.  The food was good and we were privileged to see the finalists of the mohair competition.  Just gorgeous garments!  Sunday I taught again.  My students were wonderful.  I enjoyed them all  so much!  It was a great experience and I hope to return to NYC next year!
As my class came to a close, my friend Ann Denton came by to whisk me off to her loft apartment downtown. After a lovely meal and pleasant evening, I hit the hay and slept so soundly.  I was so tired from the weekend and I had a big day ahead of me…
The next morning, Ann took me to FIT…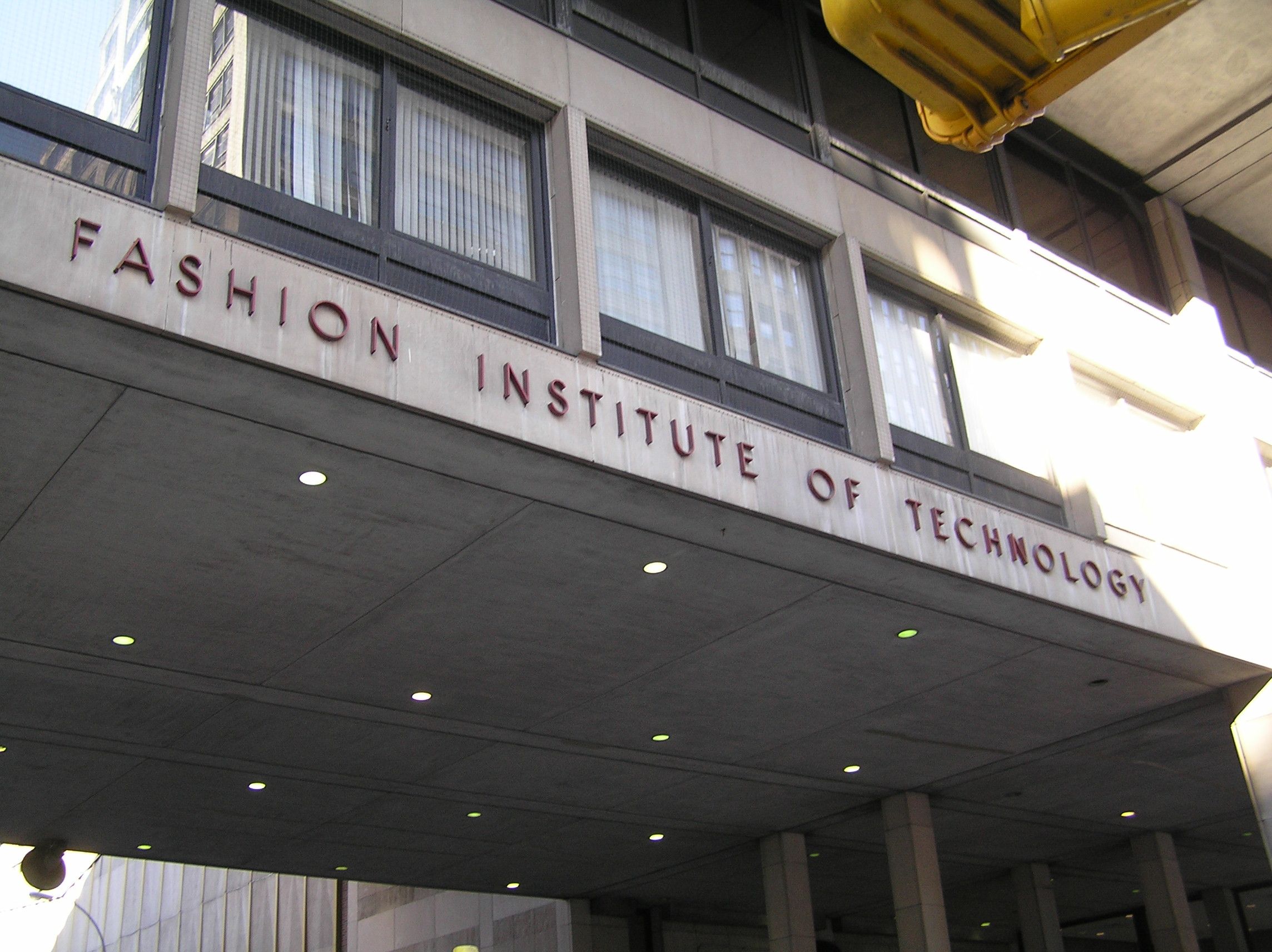 Here is one of many displays of the students' work…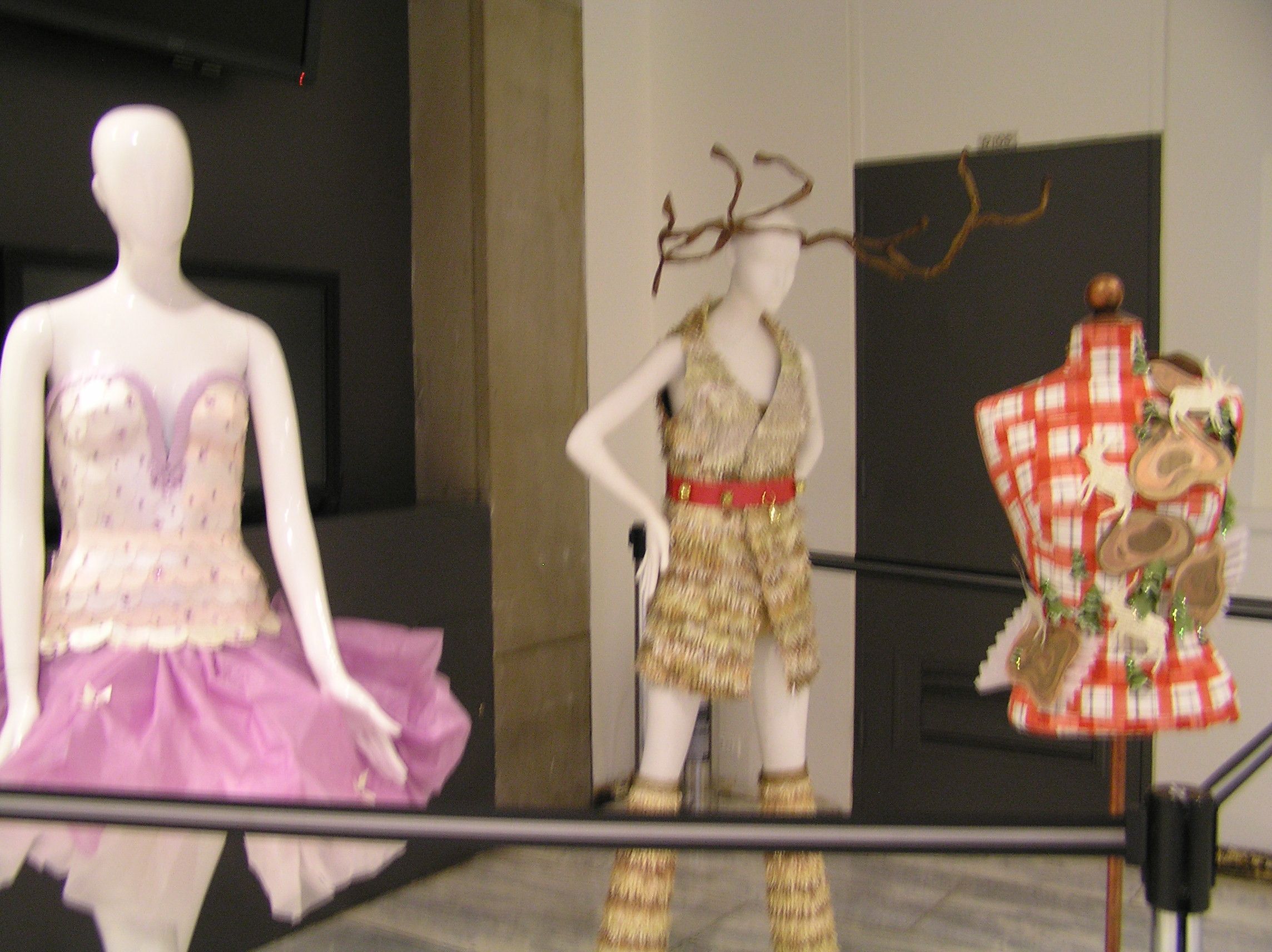 My friend Ann, who is a professor at FIT, gave me a tour of some of the labs…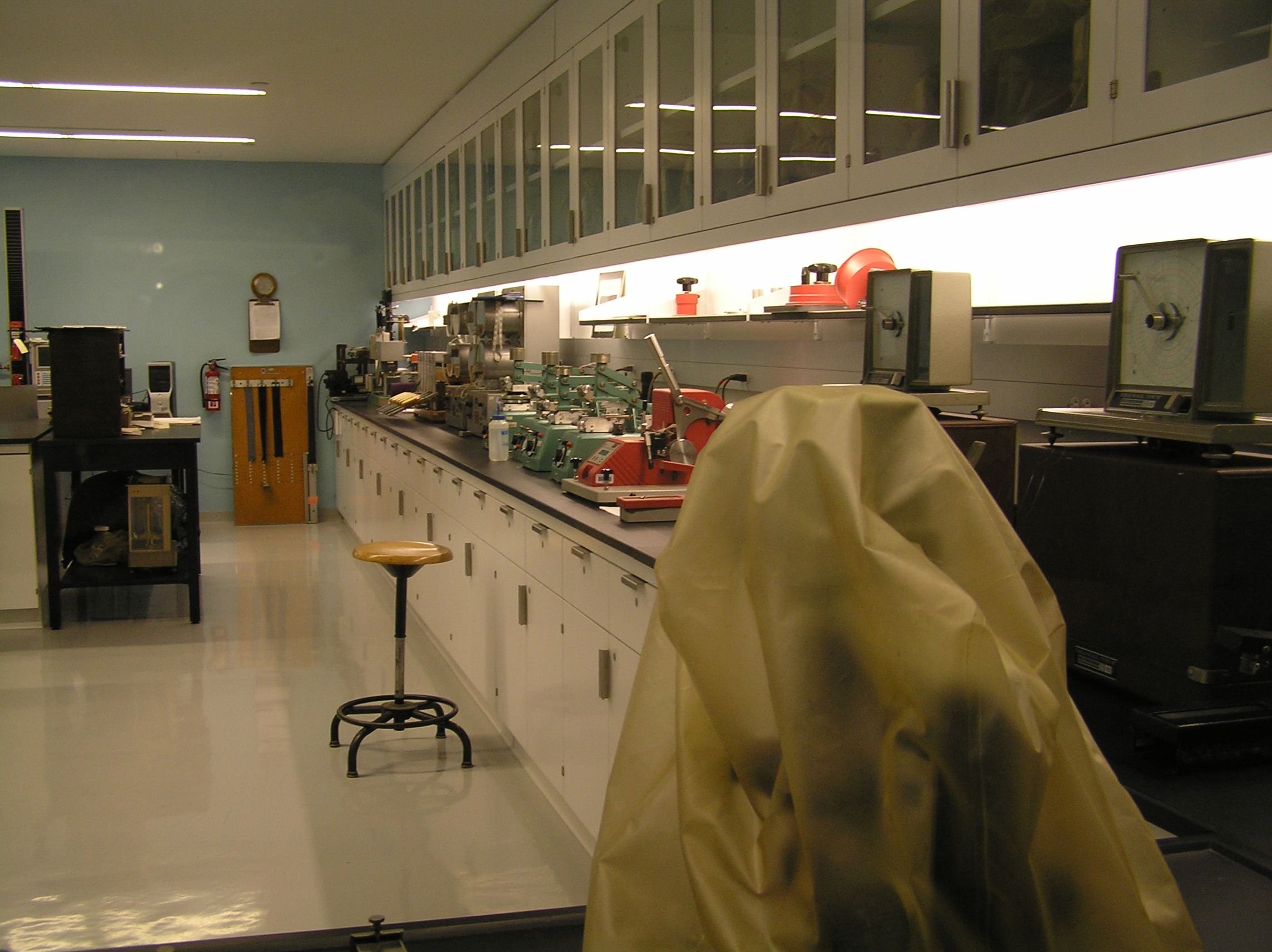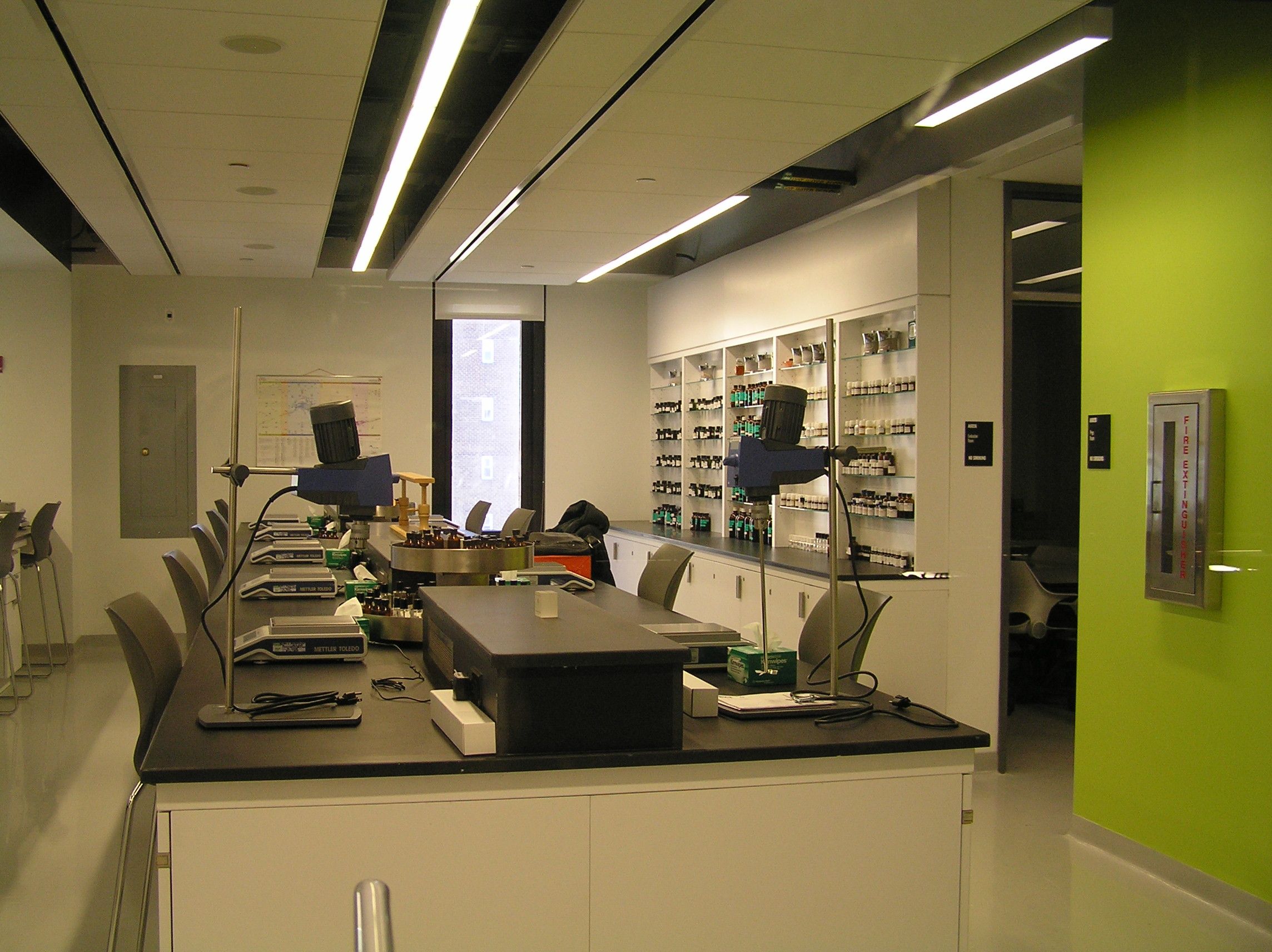 In the photo above, we were looking down into the video studio where the students learn about making video presentations and more.  And then, Ann took me to THE KNITTING LAB!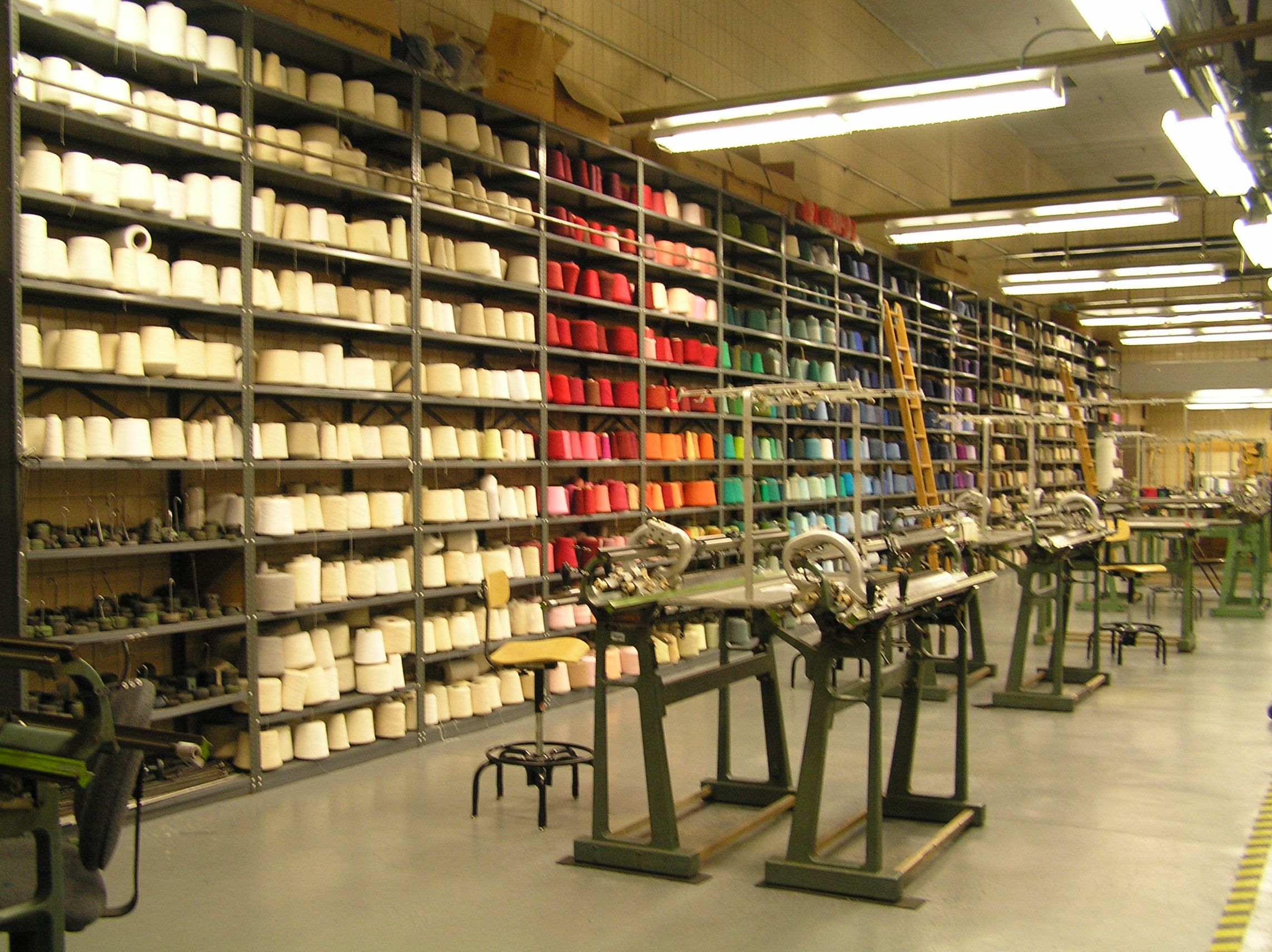 Be still my heart!  She showed me flat bed knitting machines and tubular knitting machines that make T-Shirt fabric!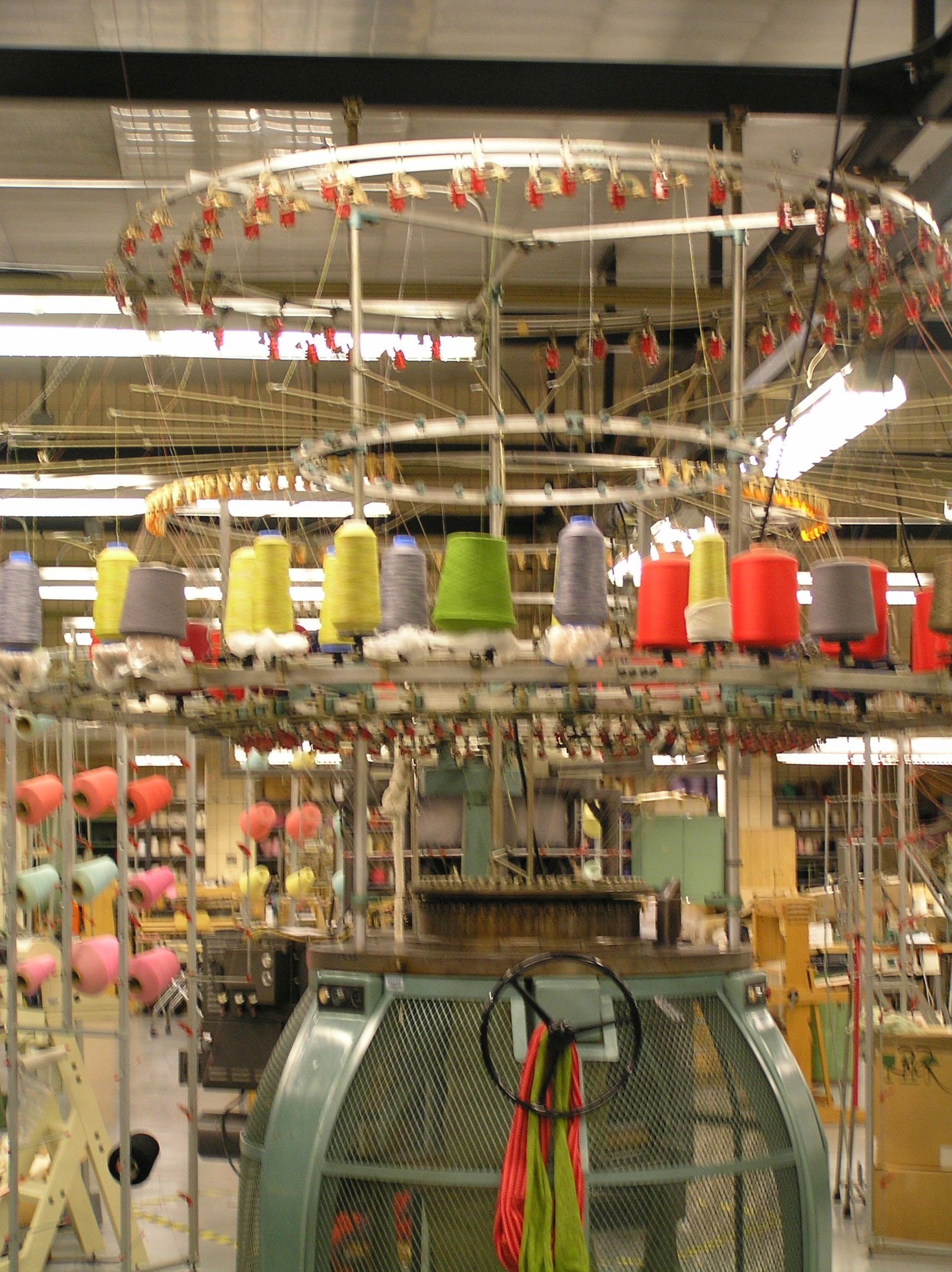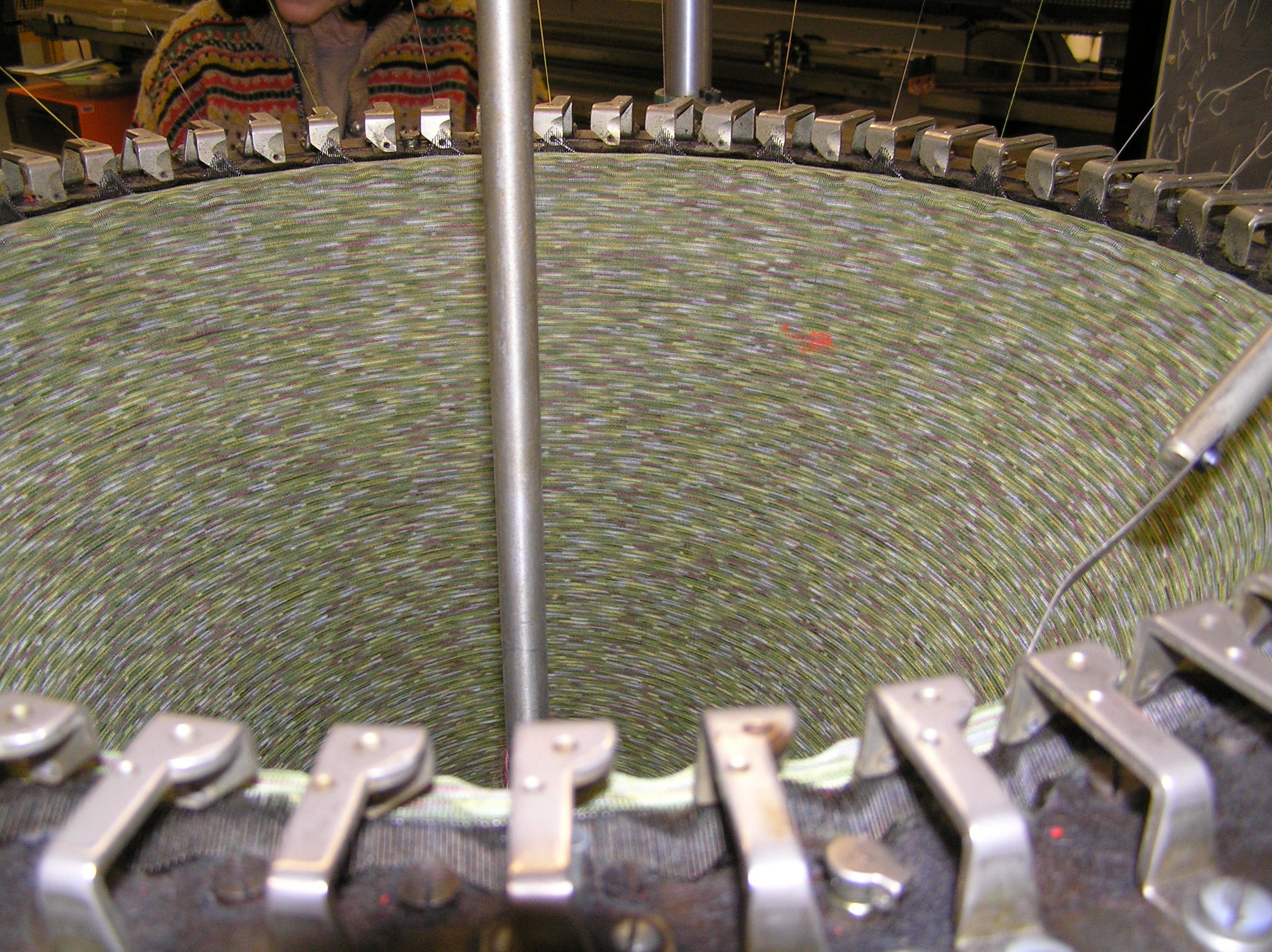 Then I saw the crowning glory of the knitting lab: The Stoll machines!  These are enormous knitting machines that are programmed by computer.  There were three of them, capable of knitting 7, 10, and 12 -cut.  If I remember correctly, these numbers refer to the number of spaces between one inch of needles (essentially the gauge).  Here is one of them: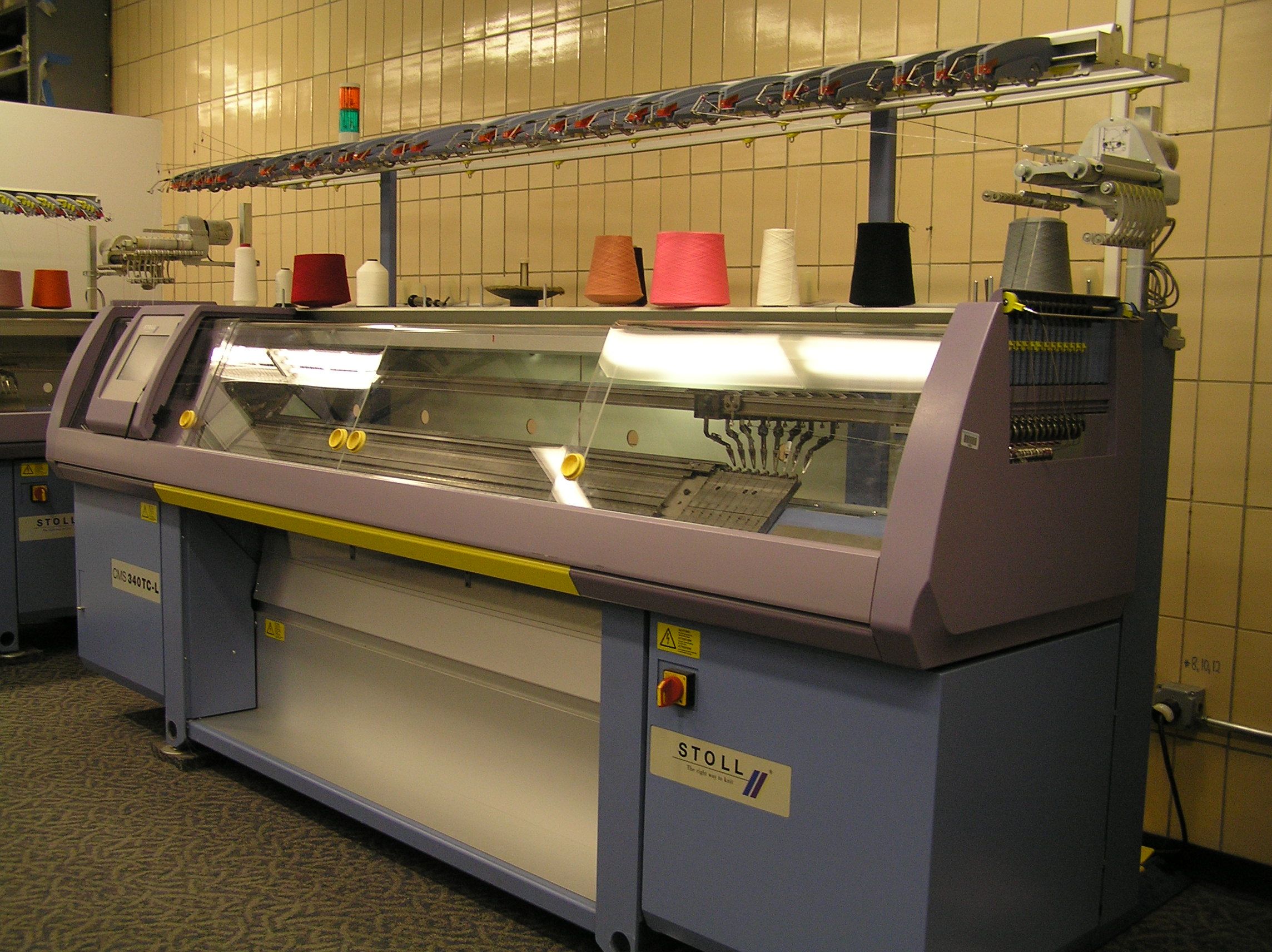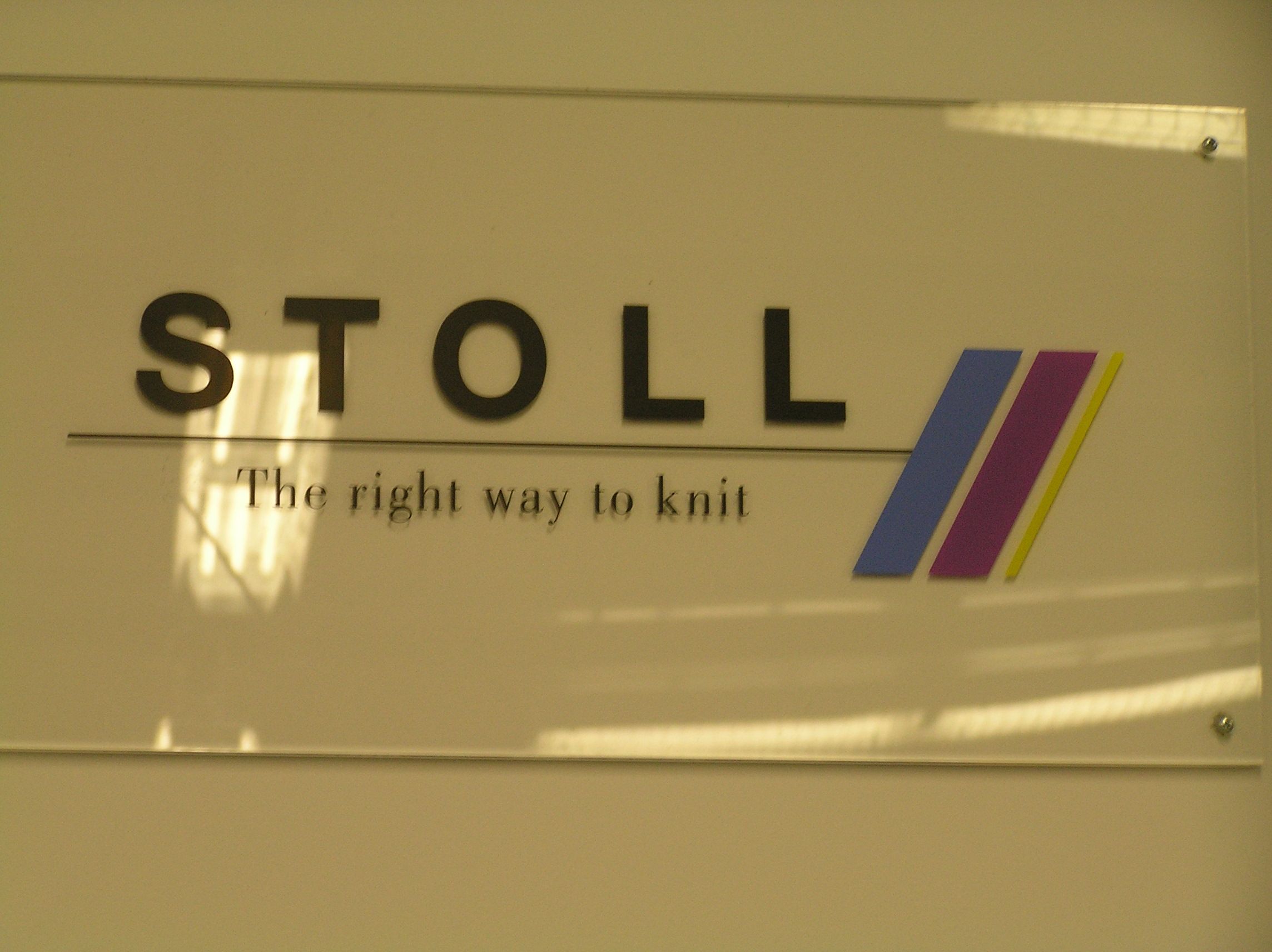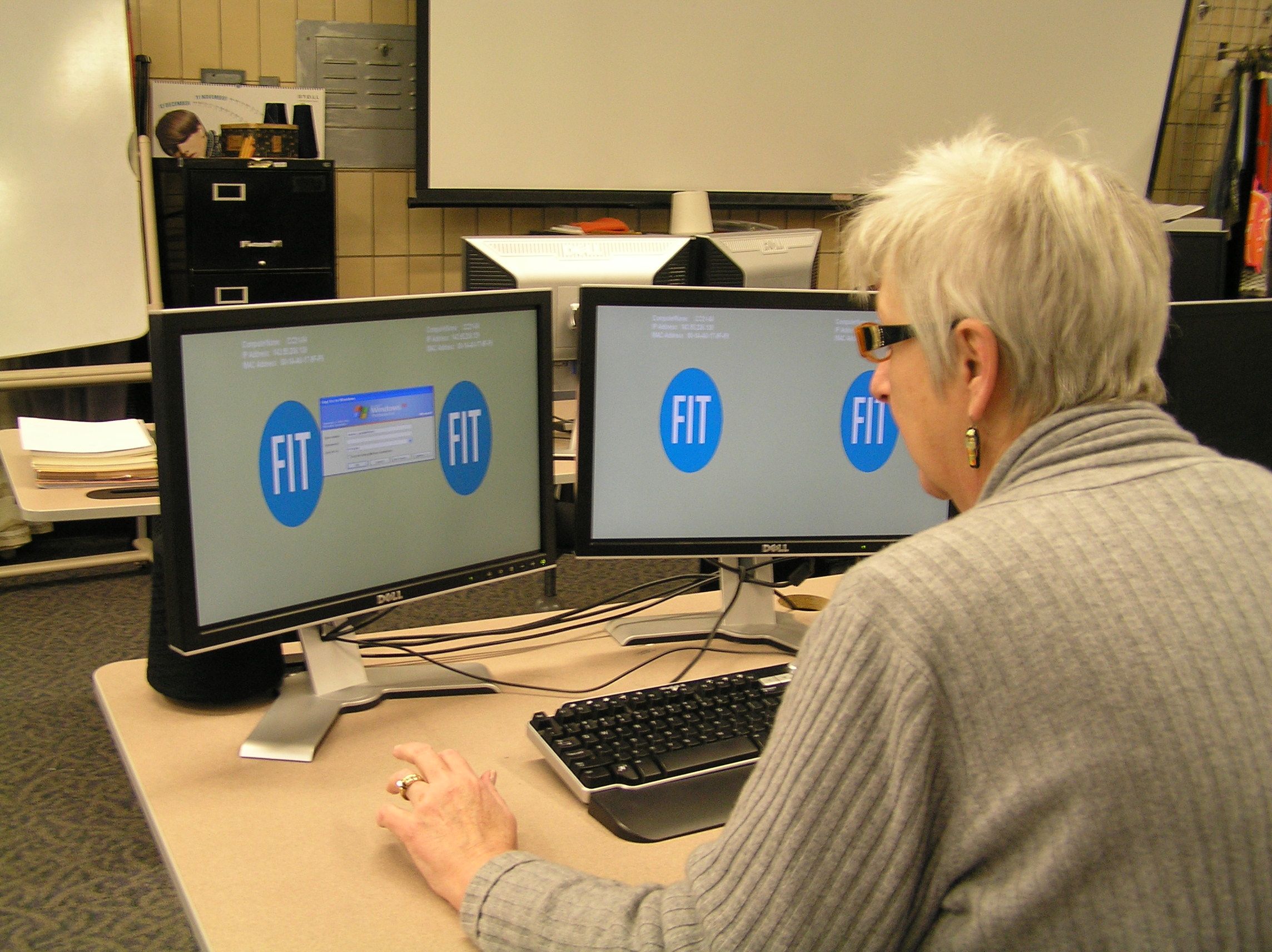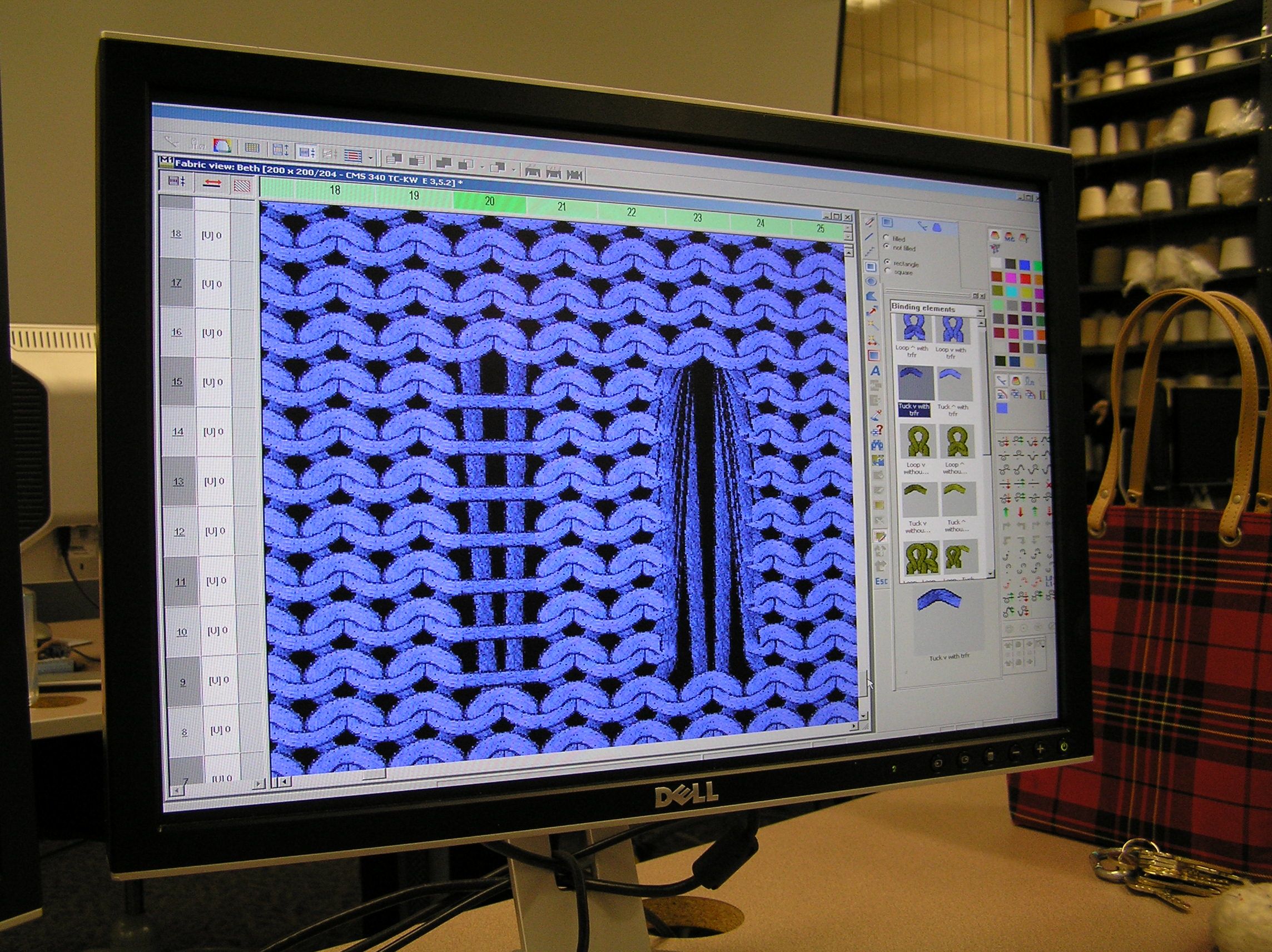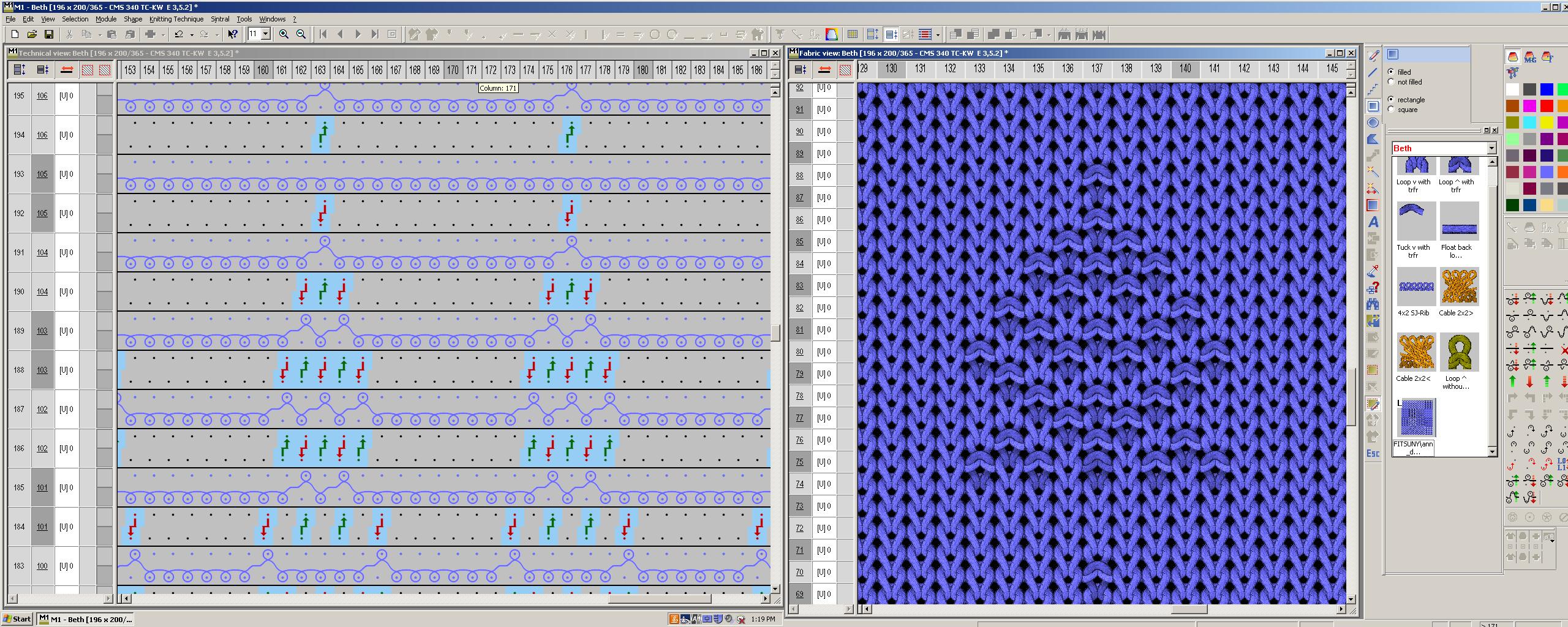 What an incredible experience it was to see the industry side of knitting at FIT.  It is so totally different from handknitting in process, but with many of the same results.  I am so grateful to Ann for sharing her day and her work with me.  I hope you all enjoyed that as much as I did!