Knitters Connection was a lot of fun.  I taught for three of the four days.  It is always after TNNA, held in the Convention Center in Columbus, Ohio as well.  It turns out I am Amy Detjen's FAVORITE KNITTER!  I know because she gave me a cool pen (with a purple highlighter on the other end) that says so!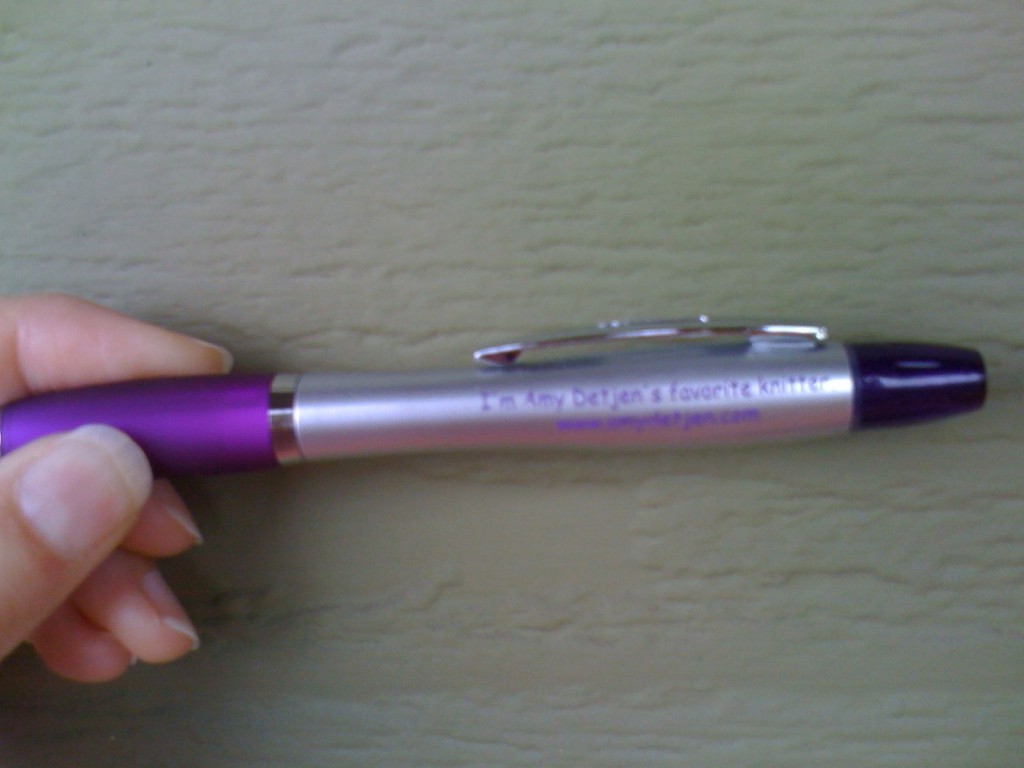 If you are in the dark as to who Amy is, know that she LOVES purple and is always wearing it (and even has a purple motorcycle!) and is usually teaching with or helping Meg Swansen (Elizabeth Zimmermann's daughter) at Schoolhouse Press.
Amy was one of the instructors at Knitters Connection, along with Sarah Peasley, Lorilee Beltman, Candace Eisner-Strick, Nicky Epstein, Debra Lee, Mary Beth Temple to name a few! JC Briar was also teaching…check out her new book Charts Made Simple!  It is so concise and clearly written.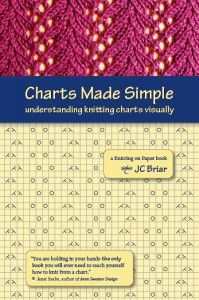 On Saturday, the 30th annual Gay Pride Parade of Columbus was held.  It went by the Convention Center during the lunch break so I got to see most of it.  As I was walking across the street to go into the Convention Center, people were lined up on both sides waiting for the parade.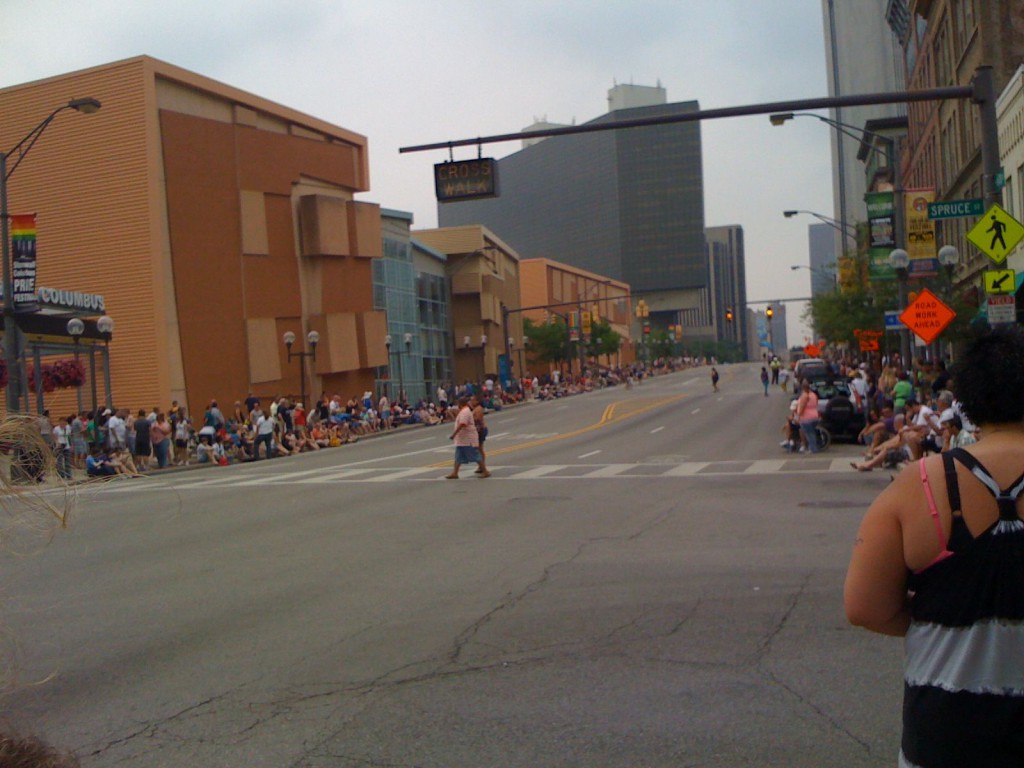 I watched from behind a huge window in the Convention Center so didn't take any photos.  : (  But the best part was the young man in 5″ heels.  He was so graceful. Imagine not only standing upright in them, which I cannot do, but walking the length of the parade in those shoes!  He has my utmost admiration!  It was a lot of fun to watch, but my classes were even more fun.
Here is testimony to the great skill of my students in my Latvian Fingerless Mitts class: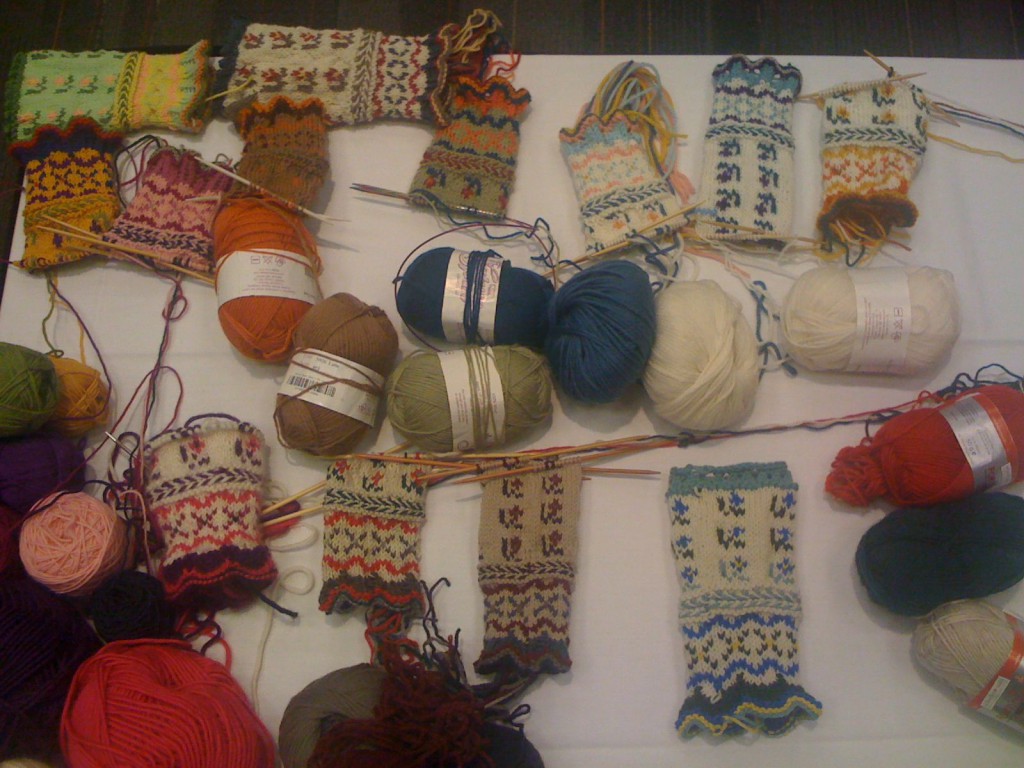 I look forward to next year.  I will hopefully be teaching there again!